Crimes against Refugees first half of 2014
Rightist Crimes against Refugees [in Germany] – A History of Violence (As it stood 01 July 2014) Rechte Hetze gegen Flüchtlinge – Eine Chronik der Gewalt (Stand 01.07.2014)
Just in case there was any question why refugees aren't eager to live in the barracks provided to house them while their applications are being processed. Here is a pictogram provided by the Amadeo Antonio Trust and Mut Gegen Rechte Gewalt [English: Courage against Rightist Violence] under the auspices of the German weekly Stern, which documents the racist violence of the last 6 months.
18 Violent Attacks
18 Cases of Arson against Refugee Housing
16 Cases of Vandalism against Refugee Housing
155 anti-refugee rallies and protests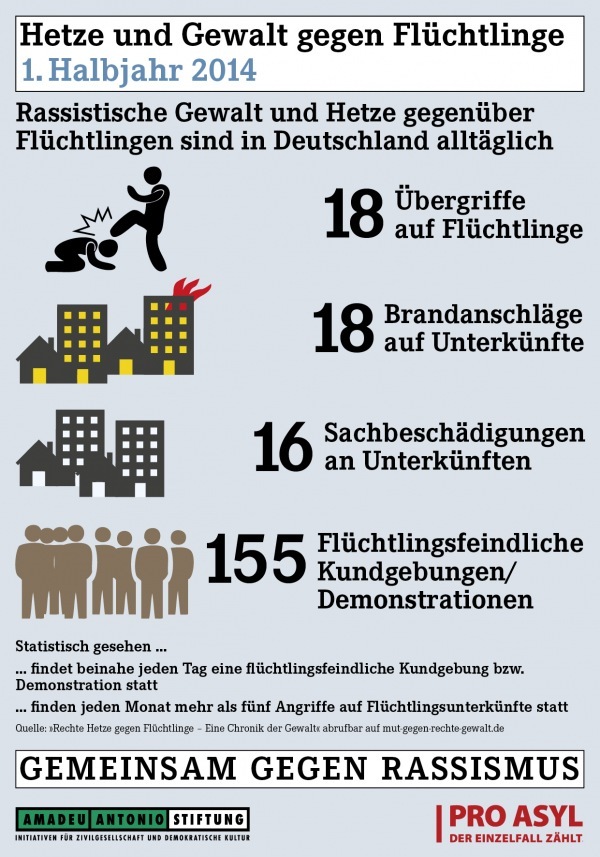 That's a hostile rally or protest nearly every day, and more than five attacks on refugee housing per month.